This week's edition of Big Issue North (#1442, 25 July) features my cover feature on Anthony Burgess, A Clockwork Orange and the author's complicated relationship with his best known work following Stanley Kubrick's notorious movie adaptation.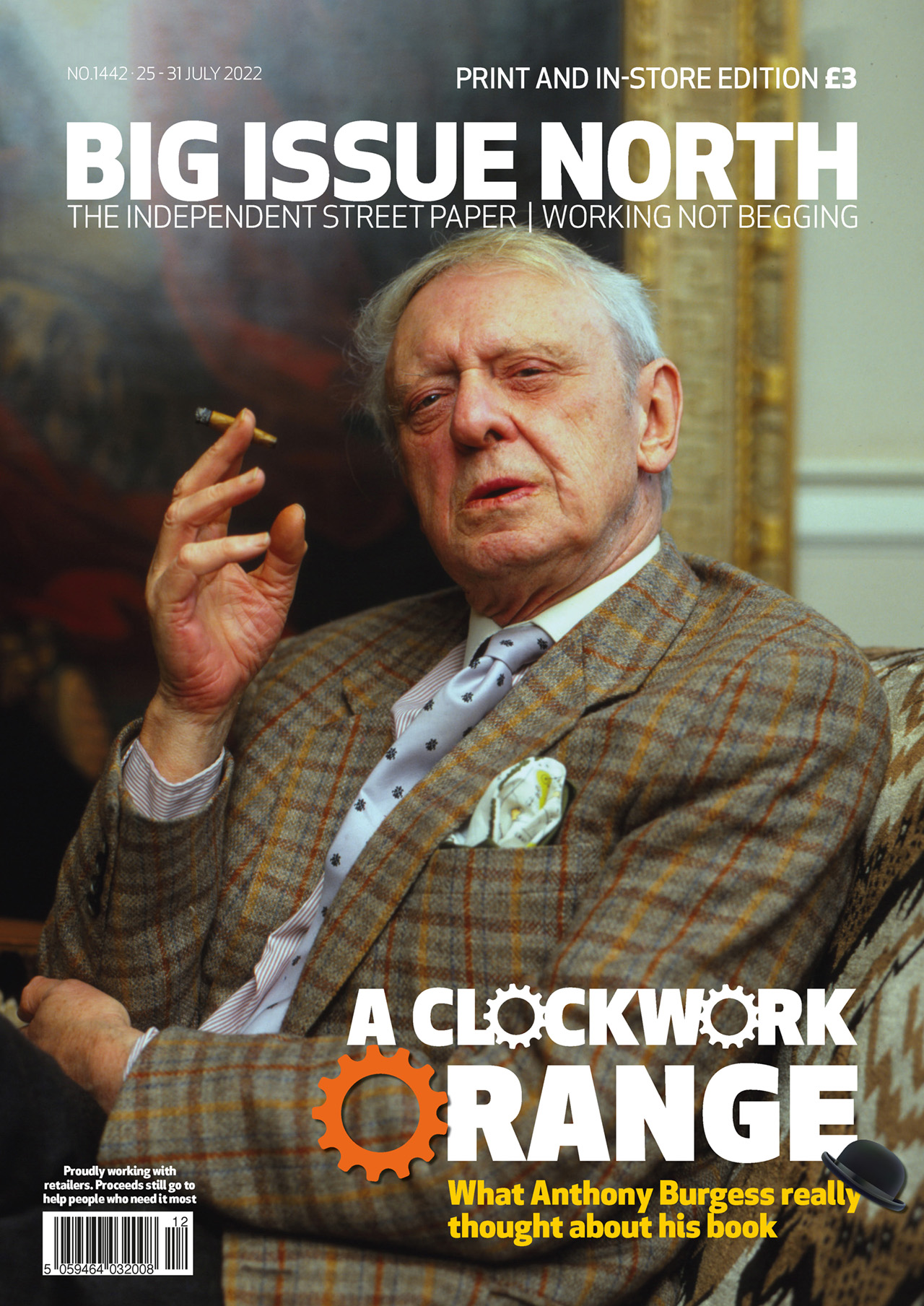 The article is based on original documents, letters and clippings from the Burgess Foundation, and includes a wonderful image of Burgess' own paperback edition of Clockwork Orange from 1972, with the famous David Pelham minimalist cover, defaced by the author himself.
If you can buy a copy from a Big Issue North vendor, please do. Vendors are all homeless or vulnerably housed and every copy sold puts money directly in their pocket, and enables Big Life Trust to help them rebuild their lives. You can find your nearest vendor here.
However, the magazine is also available in select supermarkets such as Co-op, and digital copies are available direct from Issuu.