This is something I've been itching to share with the world. For the last year I've been working with renowned educational publisher Collins (part of HarperCollins) on a series of six official Minecraft workbooks for primary school children.
Each one features reading and writing tasks in line with the National Curriculum, aimed at ages 5 to 11. My contribution has been to weave an authentic Minecraft story through each book, incorporating these tasks, so kids feel like they're joining our characters on an actual adventure rather than just doing homework.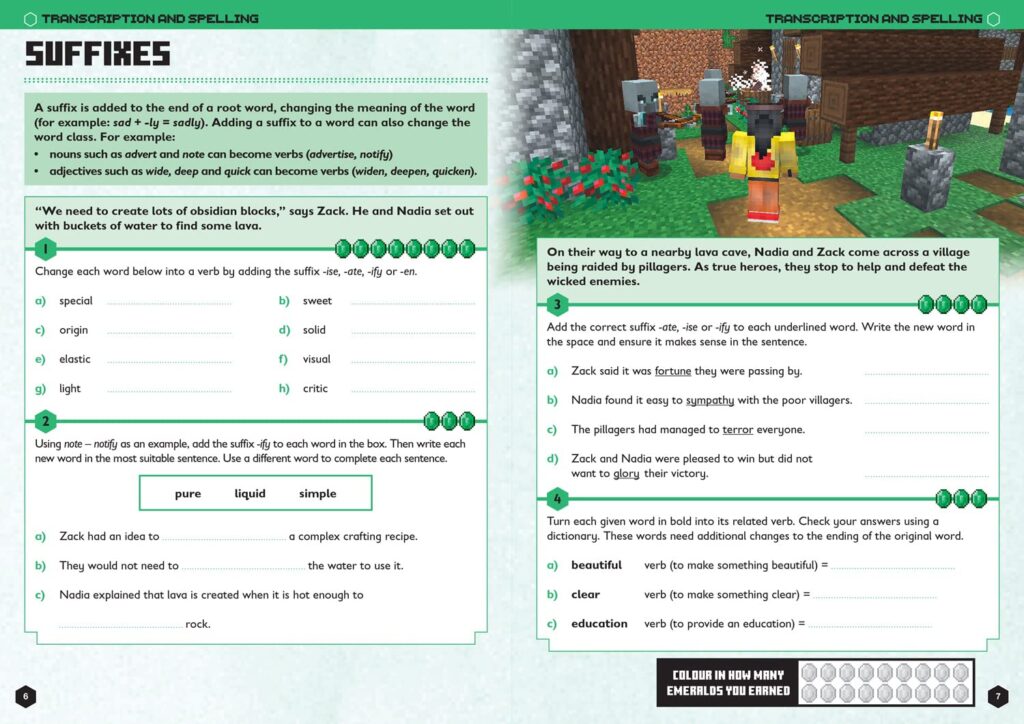 Each book has been written in conjunction with Minecraft developer Mojang to ensure everything that happens makes sense within the world of the game, and as the books become more advanced so do the stories and adventures, culminating in a quest to defeat the mighty Ender Dragon.
The books are on sale from November 4th priced just £4.99. You can get them via Amazon or direct from Collins here.